I spent months looking at videos and reviews before i got the Cintiq 12wx I thought that there wasn't enough information on the site and I wanted to read a review from someone who was using the Cintiq before I invested in one. I only found a few and even those didn't talk about how it worked with the Mac. So I though I write a little review to help people who where thinking of making the move like I did.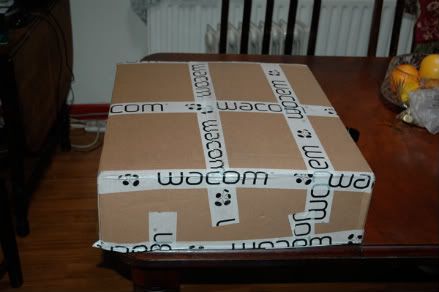 I was using a Wacom already and I loved it but it broke (the pen broke got a new one it's working now) so i decided to get the Cintiq 12WX
About the Cintiq 12WX and using it with MacBook
The Cintiq is a really beautiful machine it is light lightweight and nice to look at but don't let this fool you there are a lot of wires in the background but these are not a problem if you are set up at a desk and I'm even using it on the couch now, dreams can come true.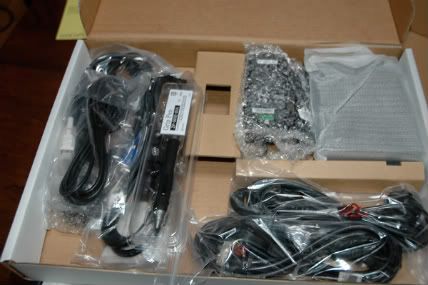 When I got it I spent an hour or two trying to hook it up to the MacBook only to find out that I needed a mini VGA to DVI converter to make the Cintiq 12WX work with the MacBook. This was not a problem though I just ran to the local Mac dealer and they had one. It was about 26 euro which is really expensive but that's what you get with the Mac. Once I got that I set it up with out much trouble.
Calibrating the screen was easy you just go into the System preferences and into displays no problems there. Once it was up and running it worked like a dream although the pen is a bit difficult to calibrate but really it just took a few goes (you may need to do this every time you go to use it, just to set it to your drawing position) it is a really, really great piece of kit and I would recommend this to anyone who is thinking of buying one. If you were drawing with one of the smaller tablets this will speed up your work so much. It will not make you better but it will make everything easier
SOME NERD STUFF
The 1,280 x 800 Wacom Cintiq 12WX has 1,024 pressure levels on both the pen tip and the eraser, with a +/- 60 tilt sensitivity.
The trackpads, thin strips of touch material similar to those on a laptop or an iPod, allows you to zoom in and out dynamically, just by sliding your finger. Those along with the buttons—which are programmable but come by default as modifier keys like Shift, Control and Command or Windows keys—allow you to draw and retouch constantly without having to use the computer keyboard at all. The top key on each side is, by default, configured to allow you to jump from the Wacom display to the main display. When you click on it, the cursor jumps to the main screen so you can select menu items or whatever you want. This effectively converts the Cintiq 12WX into a regular Wacom and completely avoids the use of the mouse in your system.
I hope this has been helpful to you .If you have any questions please leave a comment or mail me at shane@sketchyinc.com .
have a look at my site to see what i've been doing with it
www.sketchyinc.com